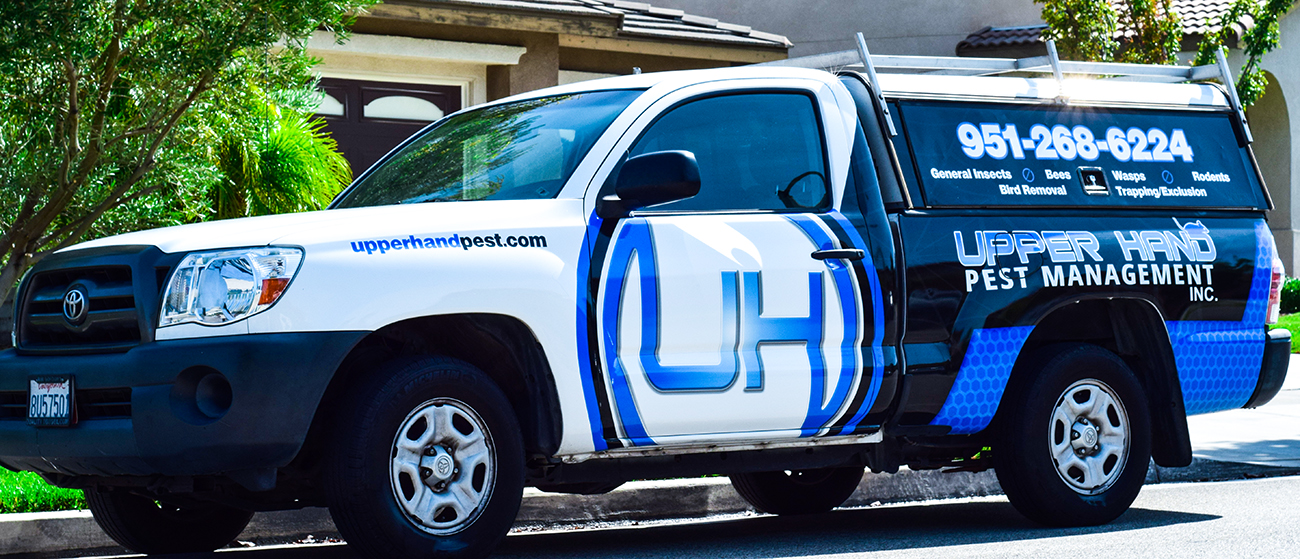 Upper Hand Pest Management
We serve four counties of Southern California; Riverside, San Diego, San Bernardino and Orange County. We make sure all our technicians are fully screened and appropriately State Licensed. Upper Hand Pest Management services residential, commercial and industrial facilities such as warehouses, food service establishments, retail stores, grocers, schools, hotels and buildings. We can handle any type of pest such as ants, spiders, fleas, bees, and varmints that can ruin your yard. We even control birds, bats and pigeons.
We are passionate about our service, and are committed to customer service excellence. Our technicians are well versed in all aspects of our industry from residential, commercial, and industrial. All technicians are trained weekly for the latest and most effective treatments available, and updated on pest biology and control methods by industry experts.
Through continuous communication, timely responses, great attention to detail, and a friendly smile, our clients see our passion and our commitment to providing excellent service. We provide "green" alternatives and would like to stress that in all cases, the health of our clients and the protection of our shared environment is a priority for our company. In addition, we have a 30-day guarantee program and our customer service is second to none.